アフタヌーン・セミナーとは、サイマル・アカデミー受講生特典として実施している無料セミナーで、"学んだ語学を活かす"ためのセミナーです。

趣味や芸術、旅行などをテーマにしたネイティブ講師によるスピーチや、通訳者/翻訳者による『通訳者/翻訳者への道』といったスピーチが行われます。

スケジュールのご都合でアフタヌーン・セミナー当日に参加できなかった受講生の皆様に、
またサイマル・アカデミーでのご受講をご検討いただいている皆様にも、担当講師が当日スピーチした内容やお伝えしきれなかった事をご紹介します。


今回の記事は・・・
2014年8月18日に実施したEddie Colemanによるアフタヌーン・セミナーです。

旅好きであり、アマチュアカメラマンでもあるEddieは旅先での心に残った風景や人々を写真におさめながら世界中を旅しています。

そんなEddieが今回訪れたのは、フィンランドからラトビアを経由してモスクワまで。
近年旅行先としてもとても人気がある北欧、東欧エリア。美しい写真とともに旅行記をお楽しみください。


A sojourn to Stockholm
BY Eddie Coleman

A few years ago I went on a 10-day trip to Finland and Estonia and I was so impressed with that part of the world that I couldn't wait to go back. This time I went on a slightly different journey to Sweden, Latvia and then onwards to Russia.
Thanks to modern technology when I got into Stockholm I knew more-or-less in which direction to go to find my hotel, or rather boatel as I'd booked a room on an old ship. It didn't take me long to find and it turned out to be in an ideal location as it was docked just five hundred metres from Gamla Stan, Stockholm's charming old town.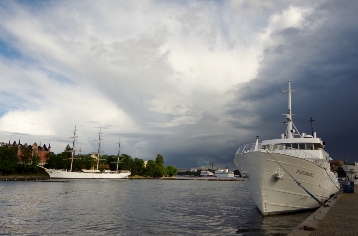 Stockholm harbour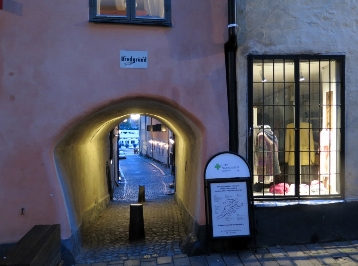 In the old town of Gamla Stan

Stockholm is built on fourteen islands and connected by fifty-seven bridges and there's subsequently a huge amount of boat-traffic traversing its waterways. I went on a Canals & Bridges cruise which was really fascinating as it took you through a canal-lock connecting Stockholm harbour to nearby Lake Malaren which is a mere 80cm above sea-level.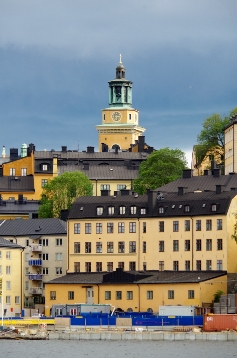 Stockholm skyline

Stockholm is situated in an archipelago of some thirty-thousand islands! My second cruise was for 90 minutes to the town of Vaxholm in the Inner Archipelago. The cruise passes islets with elegant homes nestled in clumps of conifer trees, while manicured lawns lead down to little boat-houses and colourful yachts bobbing in the water nearby – one idyllic scene after another!



One of the islands in the archipelago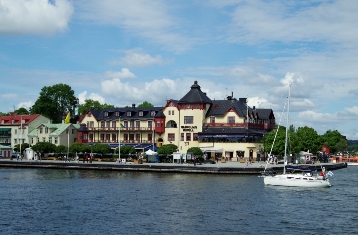 Arriving in Vaxholm

After a few days, it was time for me to leave on an overnight ferry to Riga which took 17 hours. Riga was an absolute delight and also steeped in history with a beautiful historic old town. It's a lot smaller than Stockholm and it's easy to see the main sights on foot. On one of the days I went on a 3-hour walking tour which was really interesting. The late mid-summer sunlight also made it possible to walk around until about 10.30 pm before it got dark which was a real treat for me.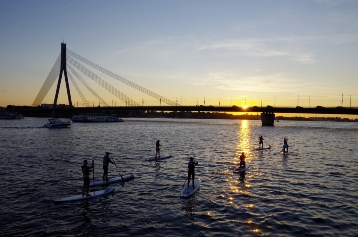 Riga at sunset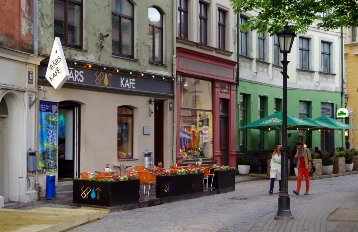 Old Town Riga

From Riga I went on a 15-hour train journey to Moscow which was much easier than I thought it would be. Moscow itself is huge and getting around on the vast Metro system is quite challenging as there are very few names displayed in the stations and the announcements themselves aren't very clear.
Every day while I was in Moscow I gravitated towards Red Square and the majestic St. Basil's Cathedral which was a visual feast in itself. This was the highlight of my trip as I'd been dreaming of seeing that building for decades – I certainly wasn't disappointed!
My 2-week trip went by far too quickly but it certainly left me feeling that I'd like to go back for more…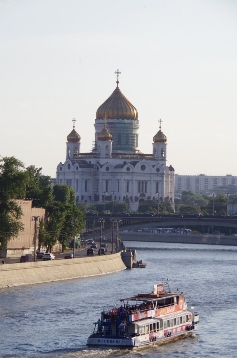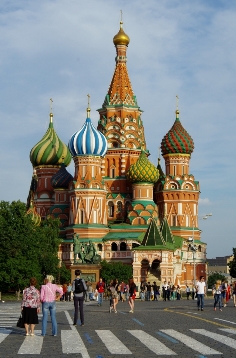 A cruise along the Moscow River       St. Basil's Cathedral


Eddie Coleman:
Photojournalism was one of his majors while he was at university in Australia. He enjoys the combination of travelling and photography. He has been to various places around the world.